Helen Wolff Grants

Supporting politically persecuted women authors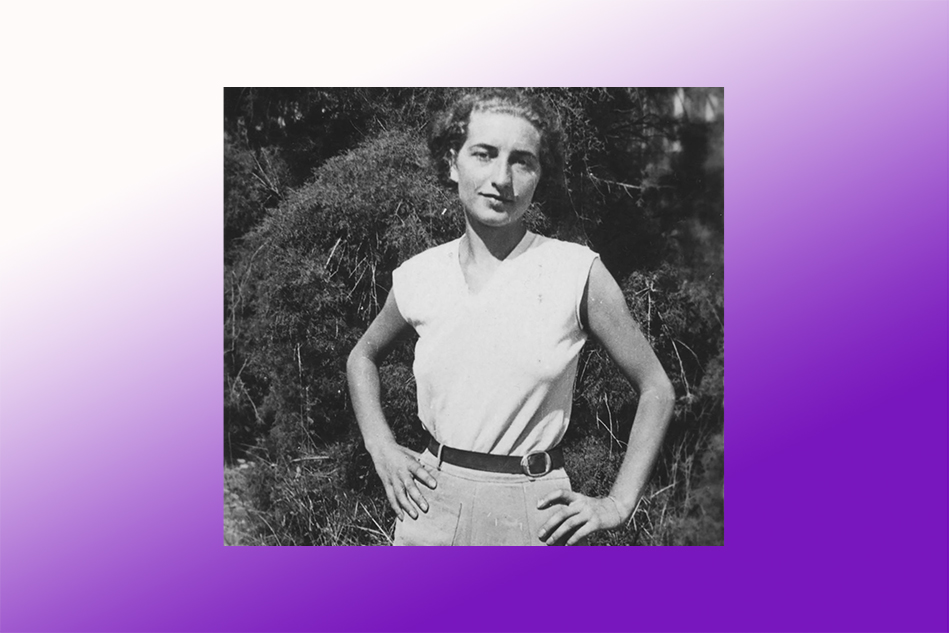 Berlin, 13 October 2022 – Descendants of Helen and Kurt Wolff have launched the "Helen Wolff Grants" for politically persecuted women writers. The first 19 grants totalling 18,000 euros will go to Afghan women writers in 2022. In subsequent years, the grants will be awarded to politically persecuted women writers from other countries.
Text hier auf Deutsch lesen
The Wolff family grants are intended to enable women writers living in exile in and outside Afghanistan to continue writing despite the most difficult circumstances. The family awards the grants in collaboration with Writing On (Weiter Schreiben) and, in 2022, with the help of "Untold Narratives" (London). An international jury selects the authors; unsolicited applications are not possible.
Female writers in Afghanistan hardly have opportunities to write or publish, let alone earn a living with their profession, not only since the Taliban seized power again more than a year ago. They and their families live in constant danger of being targeted by the Taliban and punished for their work. The writers in our project Untold – Writing On Afghanistan, too, publish their stories and letters only under pseudonyms. They repeatedly tell us how important it is to have a shared space where they can continue to write.
Helen Wolff (1906-1994) was an aspiring writer when she emigrated from Germany to France in 1933 after the Nazis' seizure of power. Together with her husband Kurt Wolff, who was already a publisher, she founded Pantheon Books in New York in the 1940s and became an important transatlantic literary entrepreneur. It was not until 2020 that her novel Background for Love (Hintergrund für Liebe) was rediscovered and published by Weidle Verlag. Arriving in the USA, Helen Wolff kept it secret that she had been a writer herself before emigrating. After the war it seemed too complicated and risky to explain the circumstances of her abortive writing career. Helen and Kurt Wolff could not have survived flight through and from Europe without the support of transatlantic networks committed to aiding refugees, among them for example the married couple Emil and Emily Oprecht, who ran a publishing house in Zurich.
In support of today's generation of politically persecuted refugee women writers, descendants of Helen and Kurt Wolff have joined forces to donate a portion of the proceeds from a biography about the Wolff family, written by Alexander Wolff, Kurt Wolff's U.S.-based grandson. The family believes that the literary and publishing achievements of Helen and Kurt Wolff and other émigrés of the Nazi era are best recognized when that appreciation goes hand in hand with an obligation toward exiles today. The Helen Wolff Grants aim to build bridges so cultural connections to the home countries can be sustained and fostered. Lessons to be learned from persecution and exile, then and now, thus might be shared and applied both here and there.
Bard College Berlin, which offers a scholarship programme for students from war and crisis regions directed by historian Marion Detjen, will also create a "Helen Wolff Scholarship" in order to help young women writers who are seeking a way to escape from a concrete persecution situation with a student visa to Germany and to study for a Bachelor's degree with a focus on literature.
Do you have questions about the Helen Wolff Grants? Contact us.

Patrick Kennedy 
kennedy(at)wirmachendas.jetzt
Writing On (Weiter Schreiben) is a literature portal for authors from war and crisis zones run by the Berlin-based non-profit organisation WIR MACHEN DAS.
"Untold" is a support programme for women writers in war and crisis zones led by Lucy Hannah and based in London. Untold is supported by KfW Stiftung and also by the Bagri Foundation and the British Council.
Bard College Berlin is a university in Berlin that offers interdisciplinary study programmes in the humanities and social sciences, including a scholarship programme for students from war and crisis zones.
Zurück